Rocky Mountain Deck Restoration
Bring your Deck Back To Life
Rocky Mountain Decks not only builds awesome decks and outdoor spaces, we can also repair and restore most decks to give them many more years of life.
Beyond our deck installation services, we provide complete deck renovations to bring your old deck to back to life. From a new design and build to deck maintenance, you can expect us to help you find new ways to enjoy the great outdoors.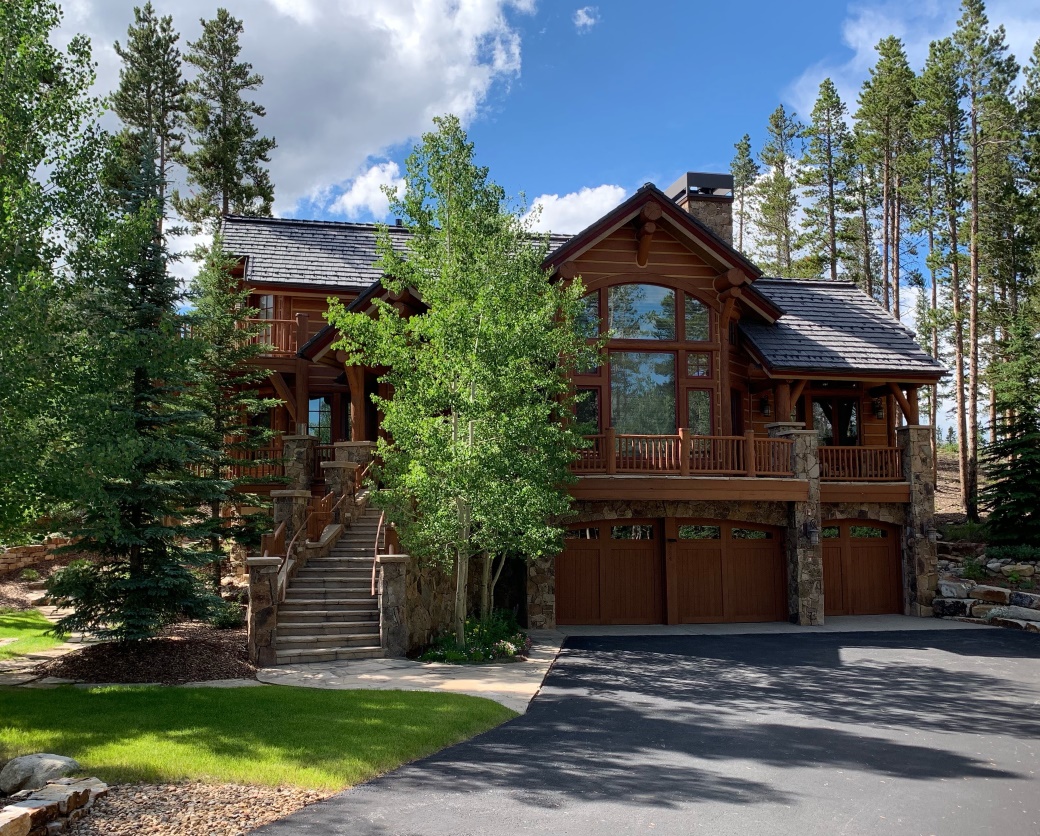 Bring your deck back to life
Rocky Mountain Decks combines chemical and mechanical treatments to restore deck surface and bring it back to its full beauty. Our restoration process will reveal the "like new" appearance that is underneath the existing wood surface by removing old stain, paint, debris, oxidized wood and more.
The deck restoration process
First, we remove and replace and broken and protruding screws to smooth out any metal surfaces from screws. Next we sand off the current topcoats, stains, and dead wood fibers to expose a fresh wood surface.  By sanding off just the right amount of the old deck surface, new undamaged wood is exposed.
Following the sanding process, we next neutralize and then brighten the deck with non-toxic environmentally friendly treatments. Deck brightening is the deep cleaning procedure used to remove the irregularities in the wood finish along with and rust marks, and any gray from the wood surface. This will leave the wood in a condition that can be stained or treated however you would like, restoring your deck to "like new" condition.  We'll apply a topcoat to evenly penetrate the wood's surface to bring a uniform and properly finished deck surface.
Keep your deck looking great
Want a good-looking deck and long lasting finish? The key is to be sure to have a regular maintenance plan.  Here in higher elevations, the environment can wear your deck down prematurely. ​At a minimum, your maintenance schedule should include a deep cleaning at the start of each spring season, and highly recommended to seal and/or stain the walking surfaces every year.
Environmentally Friendly Deck Cleaning
We take great pride in our deck maintenance services by practicing environmentally friendly by using the effective products that are not harmful to animals, plants or humans, and can be applied and disposed of safely.
Are you ready to build your dream deck or do you need some restoration services?  We are ready to help you through the deck design and build process to get your dream deck and let us know how we can help you get the most out of the outdoors no matter where you live. We understand the value outdoor living spaces bring to your home no matter where you are – Breckenridge, Vail, Aspen and other great resort towns.
From replacing deck railings and deck boards to sanding and staining, we can make your deck an inviting area for you to enjoy.